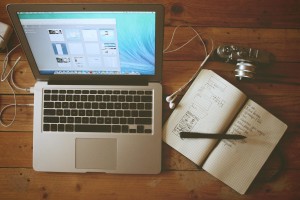 PUEBLO WEST, CO. – Amazing Grace Fellowship is proud to announce the launch of its redesigned website www.agfpw.org
on Monday, June 6th. The new website features a mobile-friendly design that allows users to easily display and maneuver through the site on their preferred device, be it a smart phone, tablet or desktop computer.
"The ability to connect with any church ministry via technology is a central concept in this day and age," Lead Pastor Mark Apodaca said. "AGF's new website focuses on the ideals of 'user experience' and provides easily accessible information to our members and guests. This is a site that really showcases all the wonderful ministry opportunities and programs AGF has to offer and why we're a great place for people to worship and grow in their faith in Christ."

AGF has partnered with Medford, OR., based digital agency ShareFaith to bring its vision for the new website to a reality.
Over the last 14 years, Sharefaith has partnered with over 100,000 churches globally in expanding their outreach in proclaiming Jesus as Lord, King, and Savior. They do this through creating cutting-edge media and technology resources that equip the entire ministry team and all ministry platforms to serve and teach with excellence. Compelled by the Love of Christ, they extend His love by using our gifts, skills and experience to further the Gospel, so lives can be transformed into personal relationships with God.
The new site was developed by Pastor Robert Gurulé using the ShareFaith tool. Countless hours have gone into the architecture and graphic design to produce a quality product that will serve as a gateway for our new guests and an informational companion for our members.
• A detailed Events Calendar
• A secure and easy to use built-in Giving Tool
• A new Podcast Player with detailed message information and convenient download button
• A new church App that will soon be available on the App Store and Google Play