Send Us Your Prayer Requests/Praise Reports
In hard times and in times of rejoicing, it is important to remember God's love for us. Thank you for sharing your needs with us.
Call 719-368-8551, email

, or use the form below to immediately send your prayer request to our prayer team.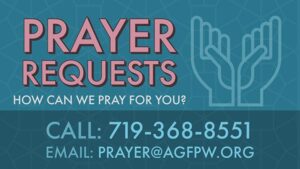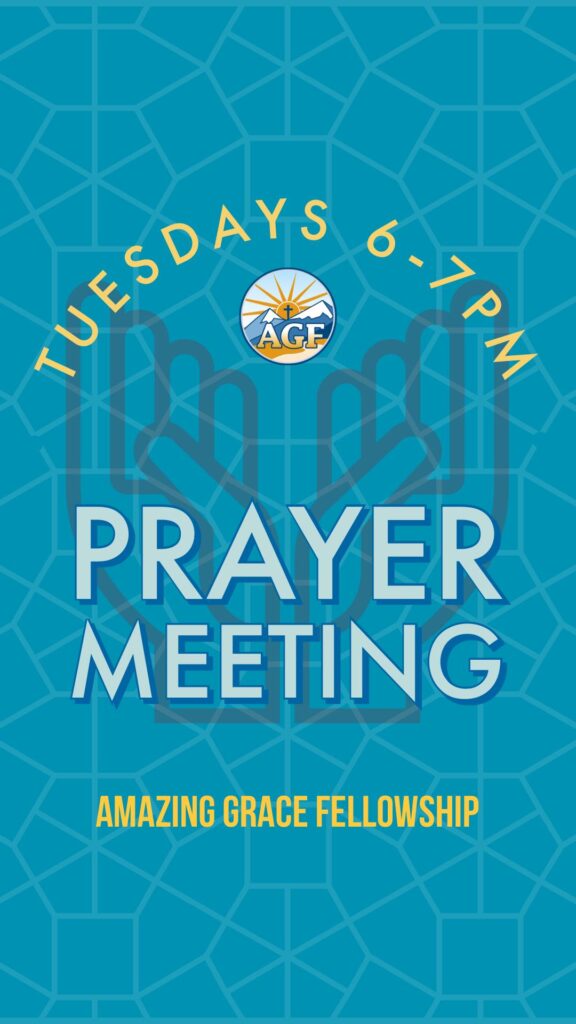 "The prayer of a righteous person is powerful and effective."
James 5:16b NIV
Public Prayer Requests:
Also, you may use the button below to post a public prayer request, but please note that:
once you submit a request, it will be sent to our staff for approval before it will appear on this page

your prayer request will not automatically be sent to the prayer team, but instead will be posted here for anyone to pray for
Join us for our weekly Prayer Meeting,
Tuesdays from 6–7 p.m. at AGF.