Send Us Your Prayer Requests/Praise Reports
In hard times and in times of rejoicing, it is important to remember God's love for us. Thank you for sharing your needs with us.
Call, email, or use the button below.
No prayers found! 1 Thessalonians 5:17: Pray without ceasing!
Join us for our weekly Prayer Meeting,
Tuesdays from 6–7 p.m. at AGF.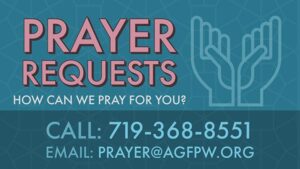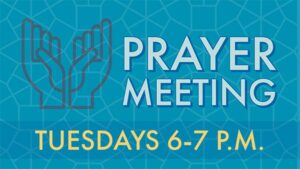 "The prayer of a righteous person is powerful and effective."
James 5:16b NIV