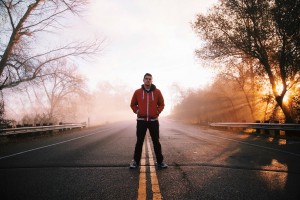 Read Nehemiah 8:1 through 9:38
The Bible often uses repetition to emphasize a lesson. One way to study Scripture is to look for repeated words or phrases. In today's reading, verb tenses of the word "stand" are used approximately seven times.
Ezra opened the book. All the people could see him because he was standing above them, and as he opened it, the people all stood up (Nehemiah 8:5).
Ezra stood to read the Book of the Law on a specially built platform so people could see and hear him. Thirteen leading men stood beside him to show their support and agreement. All the people stood to show their respect for God's Law.
God has given everyone a platform. It may not be as high as Ezra's, but that's not the point. The point is what is being done from that platform.
Your platform may be your workplace, your church, your neighborhood, and your home. When people see you on your platform, what message are you sending?
Prayer Suggestion: Lord, as Ezra and the people honored You by standing for the Book of the Law, help me honor You by the stand I take for Your Word.
Quicklook: Nehemiah 8:1–8